Georgia Roundup Lawsuit Lawyer
Concerns regarding the health risks associated with Roundup, the world's most popular weed killer, are mounting. Although marketed as a safe way to manage weeds and unwanted vegetation, the active chemical in Monsanto's broad-spectrum herbicide has been declared a probable carcinogen by the International Agency for Research on Cancer (IARC). As a result, farmers, groundskeepers, landscapers, agricultural workers, and homeowners who routinely use the product are at a high-risk of developing cancer. More than 40,000 victims across the country are seeking damages, alleging RoundUp to be the cause of their illness. Call our mass tort litigation lawyers for your Georgia Roundup lawsuit today.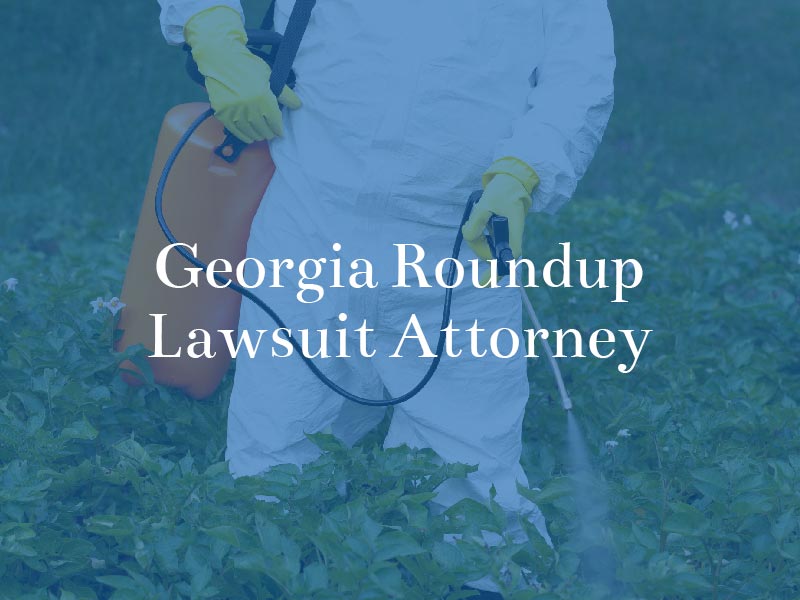 Georgia's Top 10 Counties with the Highest Glyphosate Exposure
Contact the Dunken Law Firm if you or a loved one believes they are suffering from a cancer diagnosis related to the consistent use of RoundUp. We are taking on cases throughout Georgia, and representing residents in the following counties with the highest exposures to glyphosate:
Dooly County
Colquitt County
Mitchell County
Worth County
Bulloch County
Brooks County
Irwin County
Coffee County
Crisp County
Burke County
Call (713) 554-6780 today and schedule a free case evaluation with a Georgia Roundup lawsuit attorney.
How Does Roundup Exposure Occur?
Roundup is a glyphosate-based herbicide that is primarily used in agriculture and most commonly sprayed by farmers who grow fruit and vegetable crops, as well as glyphosate-resistant crops. Those consist of canola, corn, cotton, soybeans, sugar beets, and wheat.
The herbicide is also popular for its use in greenhouses, garden centers, nurseries, and on lawns. Therefore, many types of people and workers are consistently exposed to glyphosate and put in danger. Exposure can happen in one or all of the following ways:
Breathing the air near a sprayed area
Touching sprayed plants
Drinking from a contaminated water supply
Eating food grown in treated soil
An immediate symptom is typically irritation of the eyes, skin, nose, or throat. Followed possibly by nausea, vomiting, and diarrhea.
What is the Link Between Roundup and Cancer?
 Recent studies show that glyphosate does severe damage to human DNA, as well as the kidney and liver. Damage to those organs can disrupt the body's endocrine system, which is responsible for regulating hormones. Any disruption to this system can increase the risk of Non-Hodgkin Lymphoma. A scientific analysis published in February 2019 specifically indicates that glyphosate raises the risk of developing NHL by 41 percent.
Lawsuits Against Monsanto are Skyrocketing
In a little over four months, the number of plaintiffs pursuing damages from Monsanto have shot up from 18,400 to 42,700. Lawsuits are being filed on the grounds of a combination of the following allegations:
Being exposed to RoundUp can cause cancer.
For more than 30 years, Monsanto has known glyphosate could potentially cause cancer.
Monsanto failed to warn consumers regarding the risk of cancer.
Monsanto is falsely representing the safety of their product, and is misleading government agencies and the public.
 Three cases have made it to trial and have all resulted in verdicts favoring the plaintiffs, with multimillion-dollar awards. Many Roundup cancer lawsuits are filed in different state courts, and others have been consolidated into federal multi-district litigation (MDL) in Northern California. The next case is set to be tried in January 2020 in St. Louis City Court.
 Let Our Roundup Lawsuit Lawyers in Georgia Advocate for You
 The Dunken Law firm has a team of RoundUp lawsuit lawyers ready to represent you. Our firm has over 25 years of experience holding large companies responsible for their negligence. Call us at (713) 554-6780 or reach us online to schedule a free case evaluation to discuss your rights.